Sometimes when you move in an apartment, you don't really have enough money to decorate it the way you want – well, that can be really depressing right? However, it doesn't mean that you are going to be stuck in an apartment you won't love and that it will not express your style. So, here are some simple tricks that will help you spice up your place and at the same time not spend a lot of money.
1. Rug Layering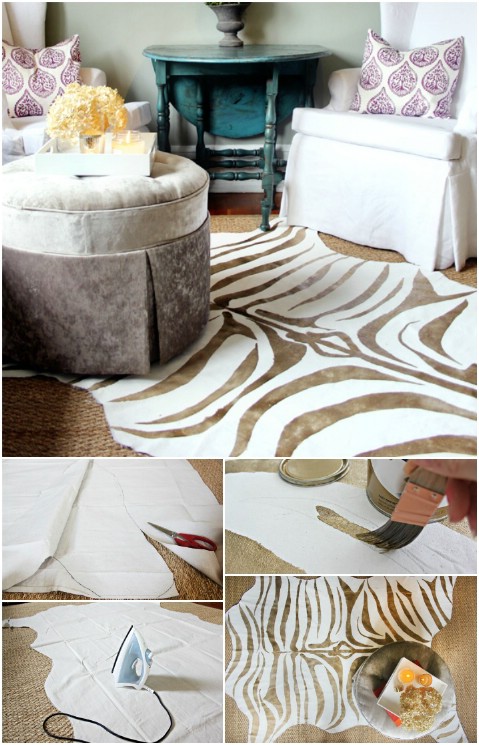 Usually, floors in rented places are not very good or have really old carpets and this is the time you should consider layering rugs. Layering rugs can really give you control when disguising floors and in the same time have a hip look beneath your feet. It's easy to pick out rugs whether it be from Ikea or somewhere alike, or even creating your own rug like the one above. 
DIY tutorial – 5 ways to make your own rug
2. Choose the Right Lamps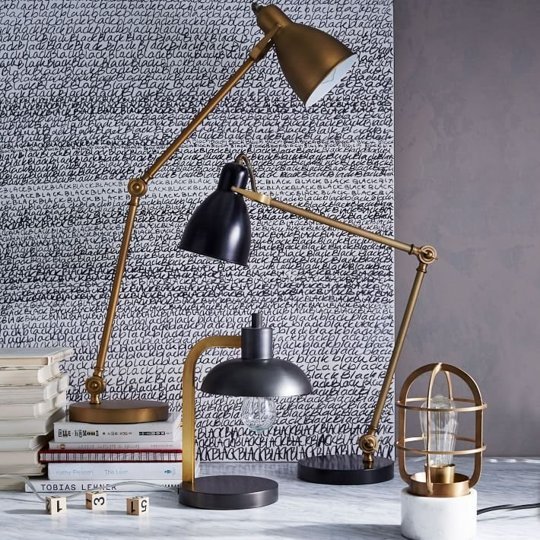 Choosing the right lamps can really improve the lighting in your place. It can make a better atmosphere and make the most basic apartments look warm. So, add at least two dynamic lamps, which will represent your style and add personality to your rented apartment. You can get some great lamps under $100. 
3. Add the Wallpaper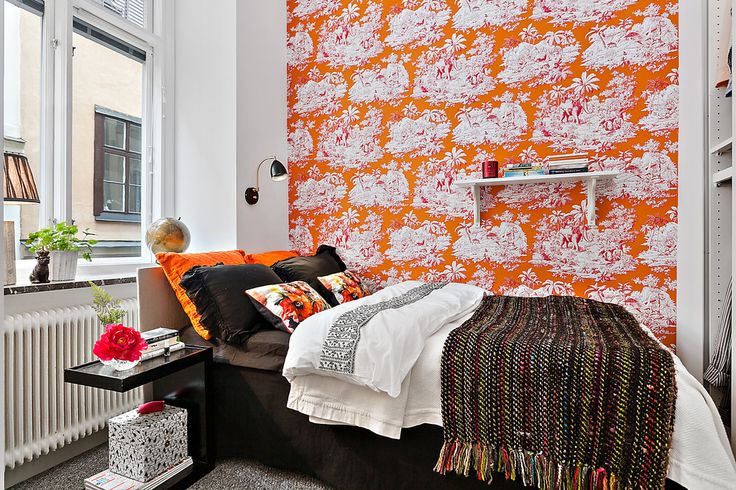 You have to add some wallpaper to your apartmentAdding some wallpapers with beautiful patterns can really make a room scream your name. Today, we have so many different types of wallpapers with different patterns so you can always find something that will suit your style.
DIY wallpaper tutorial – How to Wallpaper
4. Switch the Window Treatments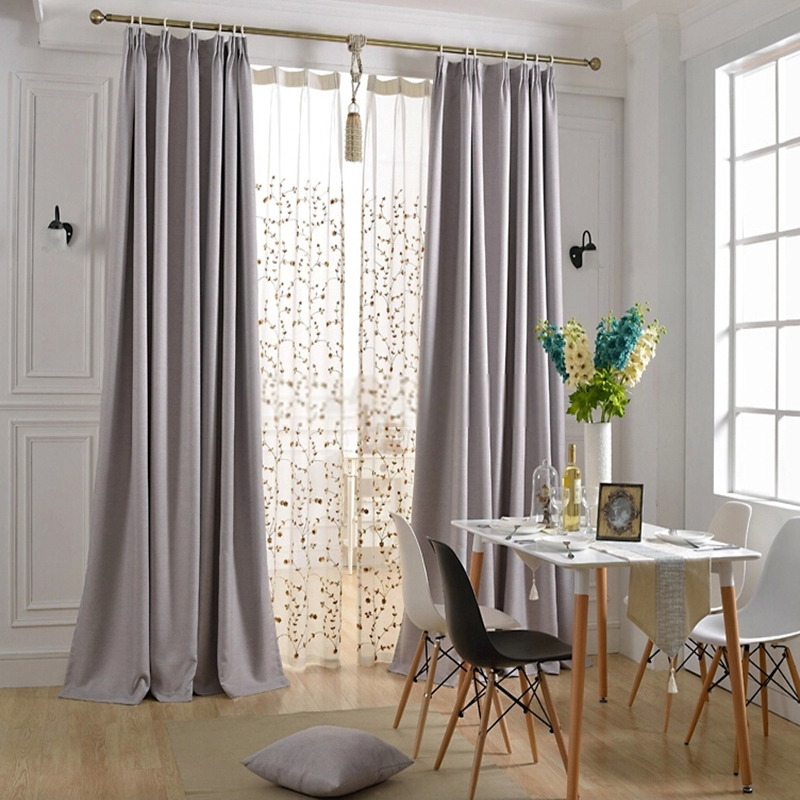 Curtains are not just used to keep those neighborly eyes out, they also frame your room. Choose softer colours for the curtains, like opaque grey, that will look great in the summer (like the ones above). Another tip – if you raise curtains higher than the windows, you will make your ceilings look taller. 
5. Liven Your Couch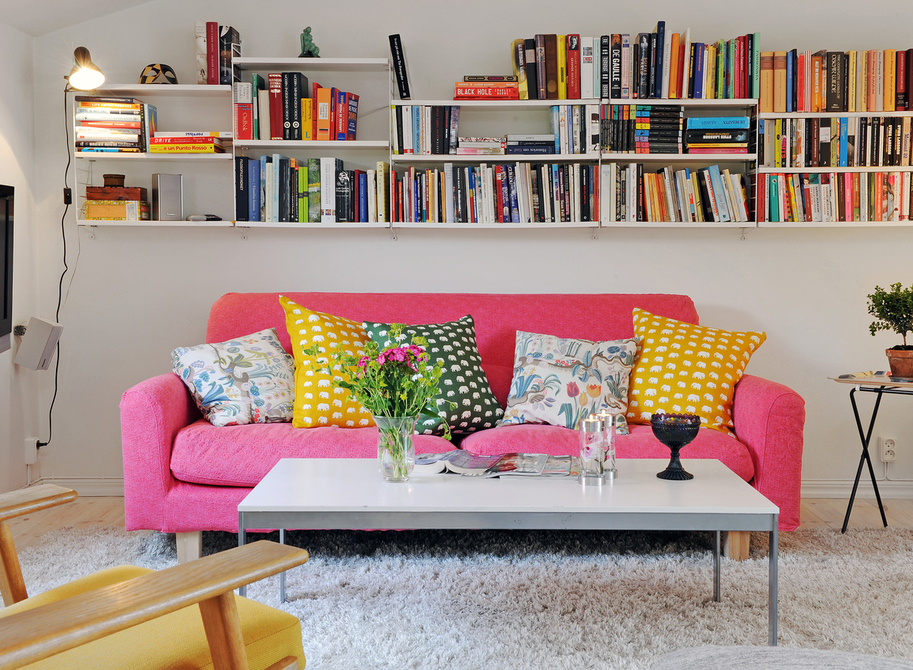 The easiest way to liven up your couch is by adding a lot of color on it. So, add some cool pillows. Instead of buying new ones, decide on the slipcovers. Not only that they are cheaper, but you can change them anytime you want, maybe every season. 
DIY tutorial – 5 min pillow cover tutorial
6. Beautify Your Cabinets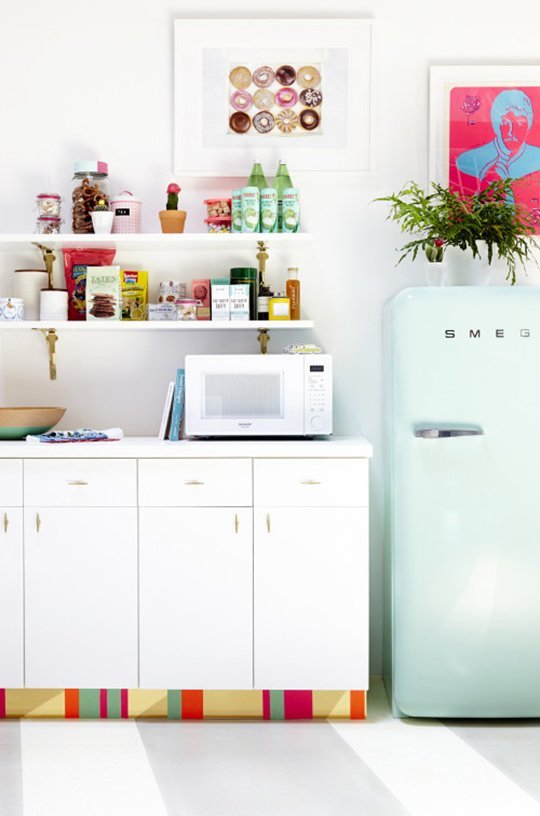 Usually, when you move in a new place, you get plain old cabinets that don't raise too much positive attention. But, that doesn't mean that you cannot beautify them a little. Switch those boring knobs for some modern and beautiful ones. Use some stripped paper like this image above to those bland white cabinets. It's your chance to be creative. 
DIY cadinet decorating – 6 easy DIY ways to spruke up your cabinets
7. Make Your Refrigerator a Work of Art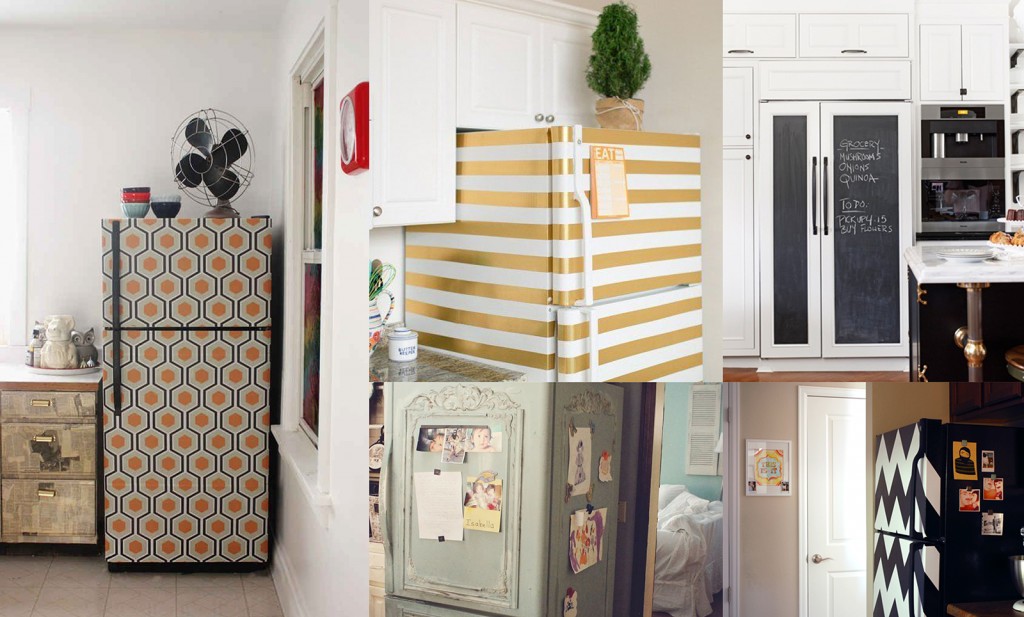 If you have a big white refrigerator that is just an eyesore, don't worry, there are tricks to how to make it more attractive. Buy temporary wallpaper and stick it on the front and the sides, and you will transform your refrigerator into a work of art.
DIY refigerator decorating – 4 wallpapers to totally transform your fridge
8. Give your Bed a makeover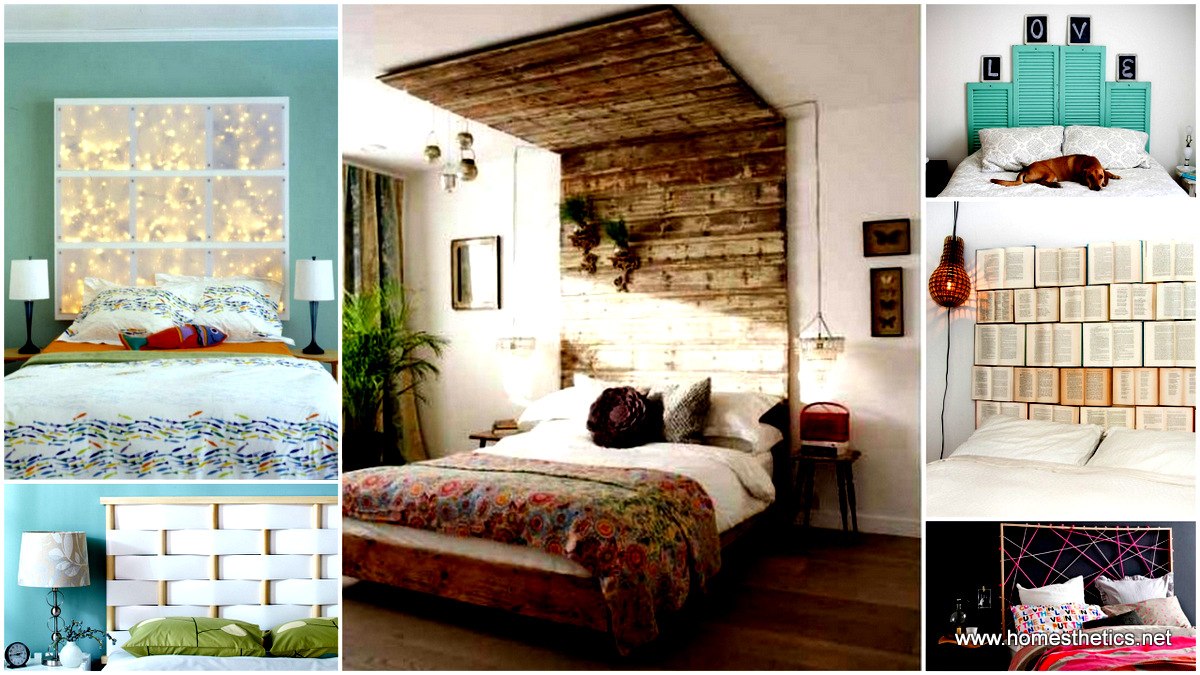 One of the simplest and easiest trick there is – change your bedding. Choosing bedding with some interesting patterns will both look good and be calming for those summers when you just can't sleep. You can also create awesome bed headers which can give your bedroom more depth and an overall theme. There are some bed headers above and they make a big difference to just an old, boring bed. 
DIY bed headers – 50+ headboard ideas to spice up your bedroom
9. Refresh Your Bathroom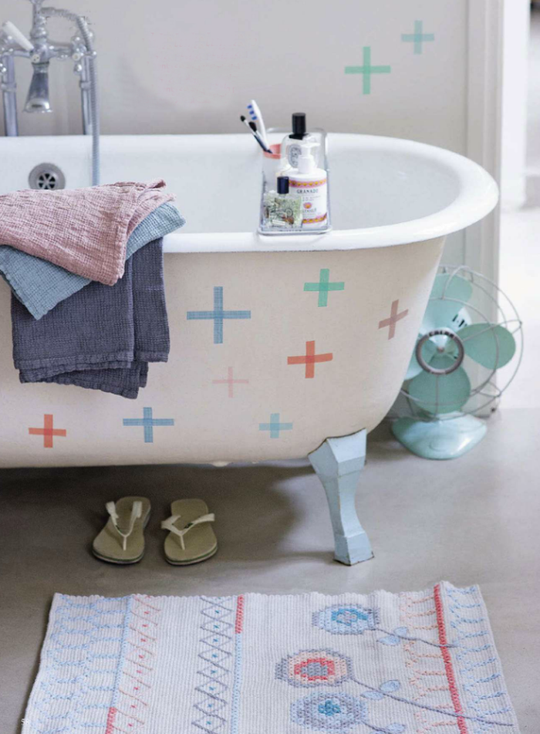 There are many ways you can decorate and spruke up your bathroom. Try changing your bathroom hardware – it isn't really that hard, you can do it all by yourself. An example is changing the mirror, why not try a wooden frame? Another simple trick is adding some colourful towels. Also try adding some crazy shower curtain, maybe nature themed, that will look amazing in your freshly refurbished bathroom. 
DIY bathroom decorating – 10 DIY ways to resuce a rental apartment bathroom
10. Paint Your Furniture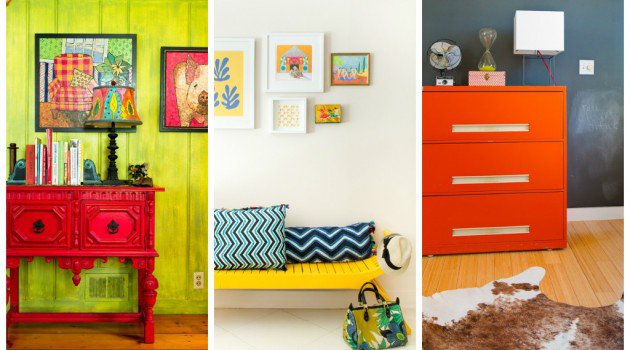 Since you are not going to be able to paint your walls, why don't you try painting your furniture instead? That is the easiest way to insert your personality to a piece of furniture. So, select some of your old pieces and give them new life with a can of paint and your two hands.
DIY painted porjects – 11 easy DIY paint projects
11. Install Big Mirrors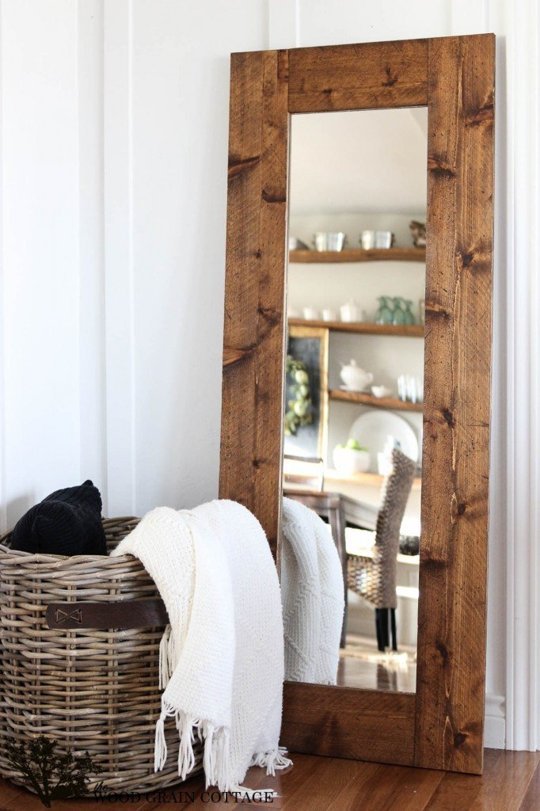 Having big mirrors in your living space can make it really pop, it will reflect a lot of light and at the same time, it is a great wall décor. Choosing a big mirror with an interesting frame can add a personal touch to the space. So, look into thrift stores or garage sales and find giant mirrors that will suit your place the best.
DIY mirror – DIY wooden framed mirror
12. DIY art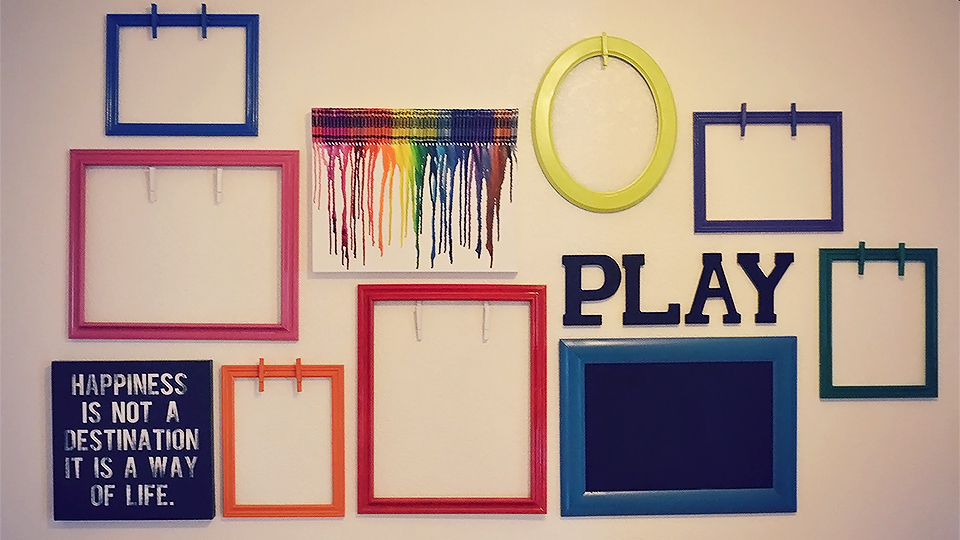 Having nice art pieces is often really expensive and not everyone can afford them, but that doesn't mean that you should not have any art at your place. Make your own art by purchasing canvas, paints and brushes. Add your style to your rented space.
DIY wall art – 20 easy DIY wall art projects for your walls
13. Display Your Favourite Photos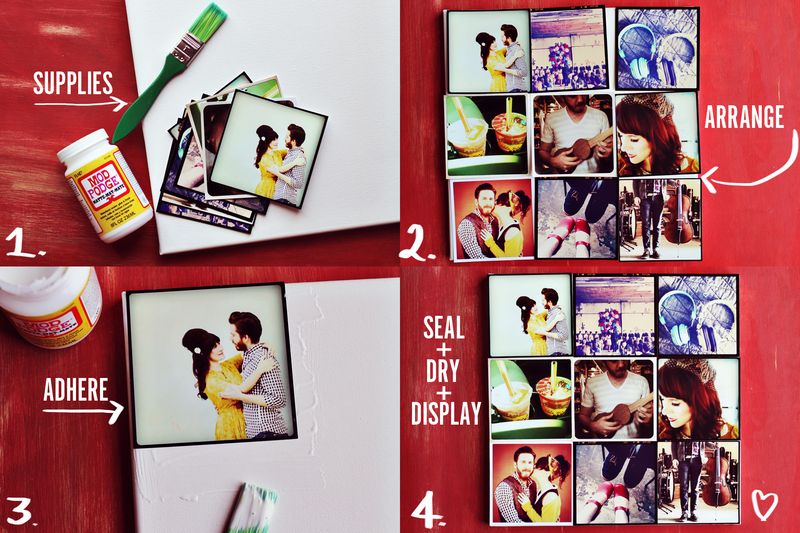 If you are lazy and don't want to make your own art, you can always frame some family photos. Using your family photos as décor will leave you feeling more comfortable in your rented space. A great idea is to do an instagram collage. With the awesome filters Instagram has, you can create a very cool filtered theme instagram collage in coordination with the style of your apartment. 
DIY photo collages – DIY Instagram canvas prints
14. Add small awesome accessories to Your Furniture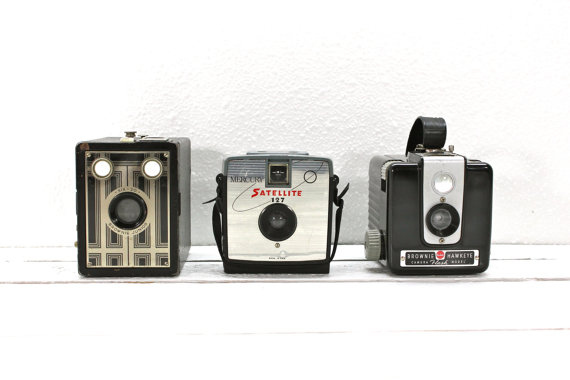 Having accessories is a great way to design you space without fully committing. So lay a cuddly throw on your bed or couch and add an instant cozy factor to your place. It can come in handy, when watching a movie with a significant other. Or maybe you want to go for a vintage look for your apartment? Add some awesome vintage items like these cameras above!
DIY vintage items – 25+ easy vintage decor DIY ideas
15. Use String Lights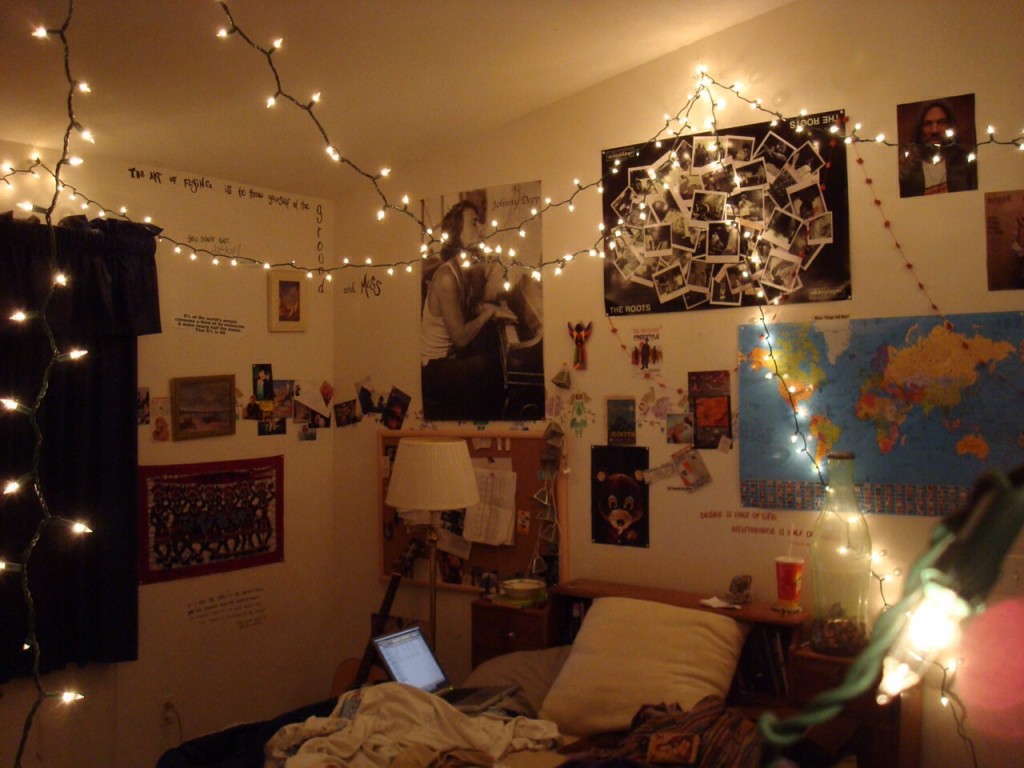 Why wait for Christmas to hang lights? Hanging string lights into your flat will give a warm and sophisticated look to your space and if you choose string lights with copper wire, they will create a nice shimmery effect.
(Header Image: Pinterest.com)