It's summer time baby and it's now time to shake off those winter blues and head out to the Australia's best beaches, pubs, clubs and sip on some fine wine.
There's no excuse not to head out with your flatmates to soak up the uplifting summer atmosphere Australia provides. Whether you're from Australia or not, there is so much to do – it's awesome! And most likely, you haven't ticked off everything on this list.
This is your checklist to have the best summer you will never forget, and there's no better companionship to have a killer summer than with your flatmates. Here are 15 must-do activities.
1. Beach day (pretty much everyday!)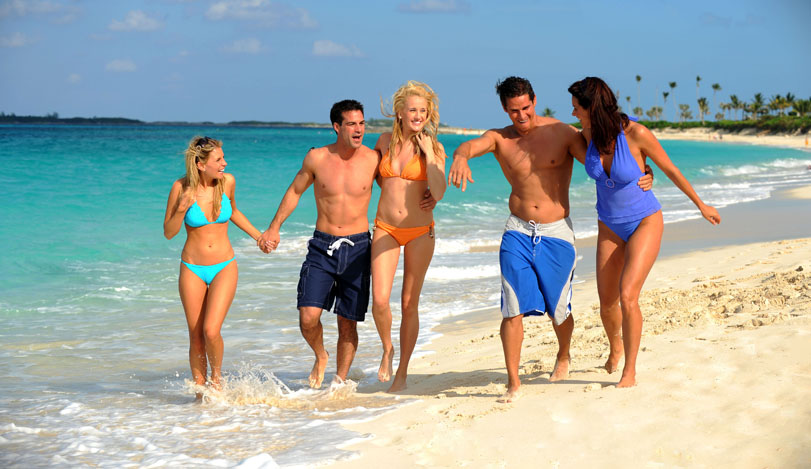 You're not living a true Aussie summer if you don't go to the beach. If you're not from Australia and traveling here from overseas, every Aussie will tell you the beach is where the fun is at. It's a great day because you barely need to plan, just make sure you bring a towel, some money for food and some slip, slop, slap and you're good to go.
Remember, Bondi Beach is actually not the only beach in Australia. There are so many amazing beaches in Australia which you can go to. Check out these top 10 Australian beaches and once you've ticked off going to these 10, do these 101 best Aussie beaches.
2. Road Trip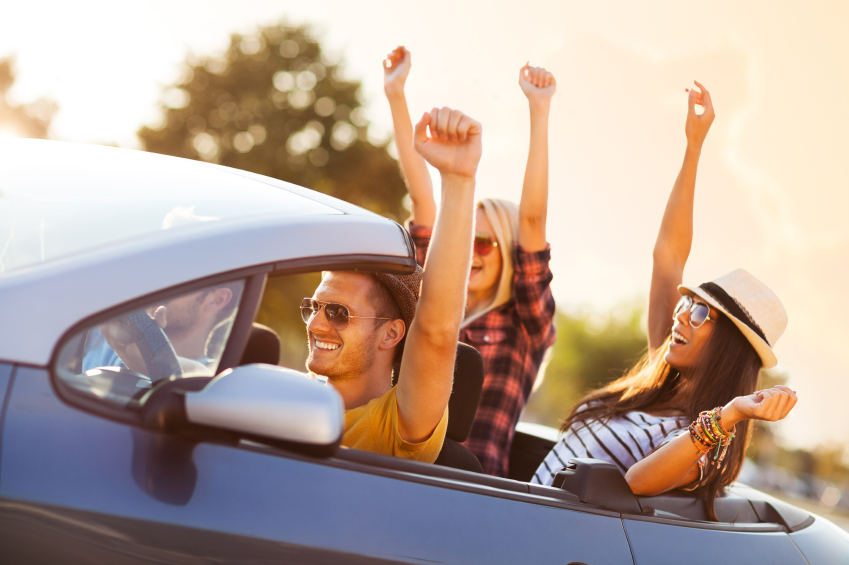 Road trips are so much fun! Better yet, road tripping in Australia is out of this world. Although the point of the road trip is to get to your desired destination, the journey and adventure you will experience are second to none, and memories you will keep for a lifetime. You could do any road trip in Australia, and you will never be disappointed. Check out these top 10 greatest road trips to do in Australia.
3. Hiking time
Australia is home to some of the world's most amazing rainforests and landscape. There are plenty of hikes you can do in Australia which will last a lifetime. If you and your flatmates have an adventurous side to get out there and explore incredible flora, then go for a hike. Need some hiking ideas? Here is a top 10 list to go.
4. Go night Swimming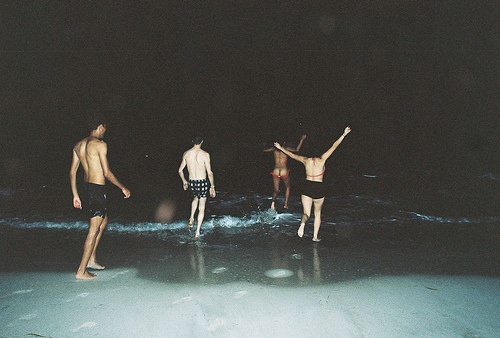 From personal experience, this is some of the most fun you will ever experience with your flatmates. Now, I'm not encouraging everyone should do this, as it can be dangerous if you're not careful, especially if you can't swim, but having night swims close to the shore, dipping your toes, is a great thing to do this summer. Just don't be stupid (and don't go in drunk!).
5. Drive-in Movies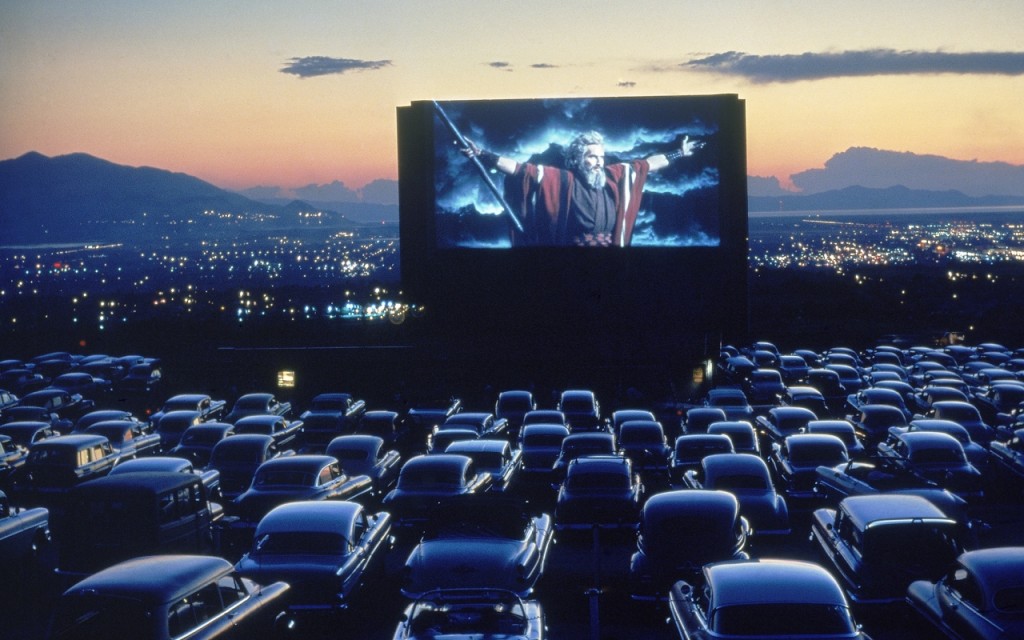 Man, I haven't done this in years! I'm definitely doing it this summer. You see drive-in cinemas in the movies, why not do it this summer? When it's an extremely hot, sticky, restless summer night, it's perfect to go outside and watch a movie. Here are 5 drive-in cinemas to check out.
6. Go for a scenic drive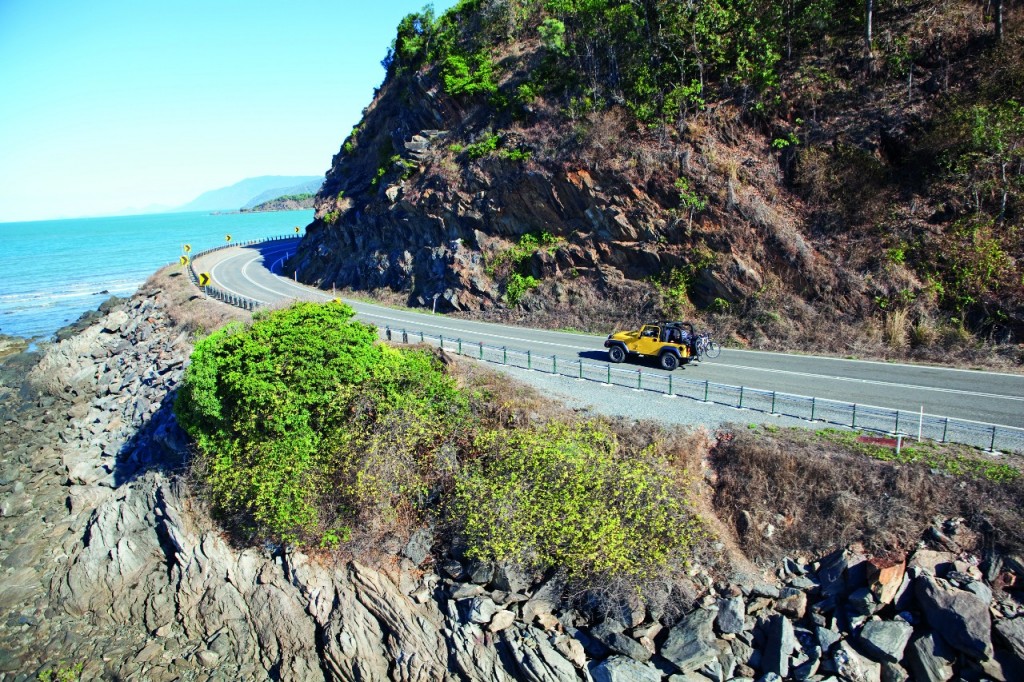 We've already established how beautiful Australia is, and there is another way to explore the beauty that this incredible scenic country has to offer. Whilst we have mentioned road trip, just going for a scenic and relaxing drive on a Sunday is a great way to escape the chaos of the city life with your flatmates. Here are 10 amazing scenic road trips to go explore now.
7. Go camping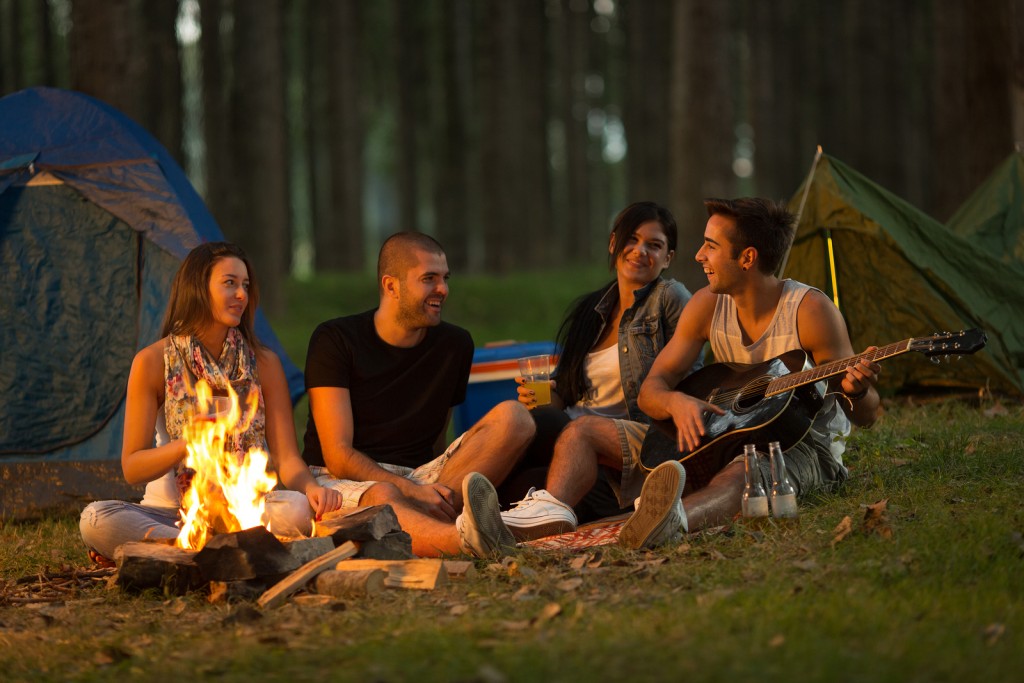 Get out of your comfort zone and experience truly what nature has to offer. Not everyone loves camping, but I assure it's something you have to do with your flatmates. Create a bonfire, get the marshmallows going and get your cliche mate to play the guitar and sing a bonfire song.
8. Game nights (warning, can cause flatmate arguments).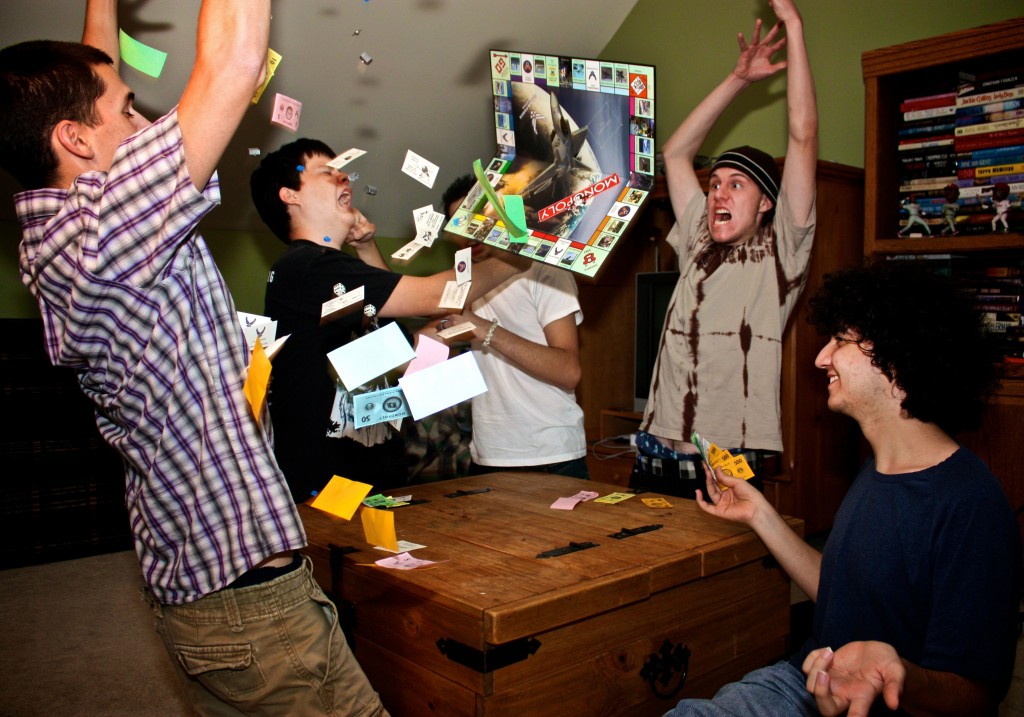 Although it's normally something you do in winter, playing board games never get old. Maybe spice it up a little… drinking board game? Take the game outside. Take it to the beach. Take it camping.
9. Golf season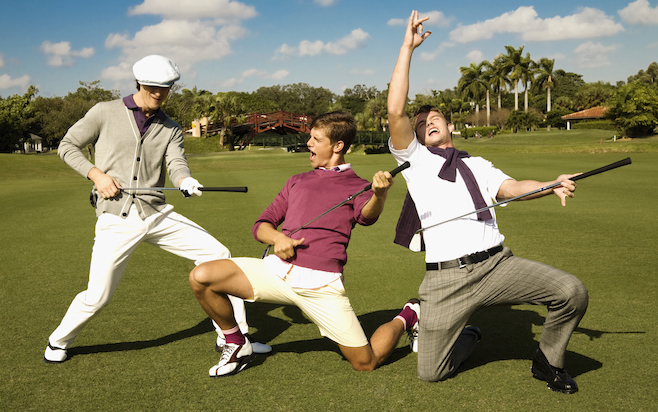 Summer is golf season and whilst it has always been perceived as an "upper class" sport, that doesn't mean you can't play it this summer. Go to a miniature golf course and compete with your flatmates on who is the better putter. If you're a hardcore golfer or wannabe Tiger Woods, then maybe try an 18-hole golf game (trust me, it's very hard). Or, if you're like me, go to the golfing range with your flatmates and buddies and smack some balls going 100m+ (it's sooo much fun :D).
10. Slip n' Slide, it's Theme Park time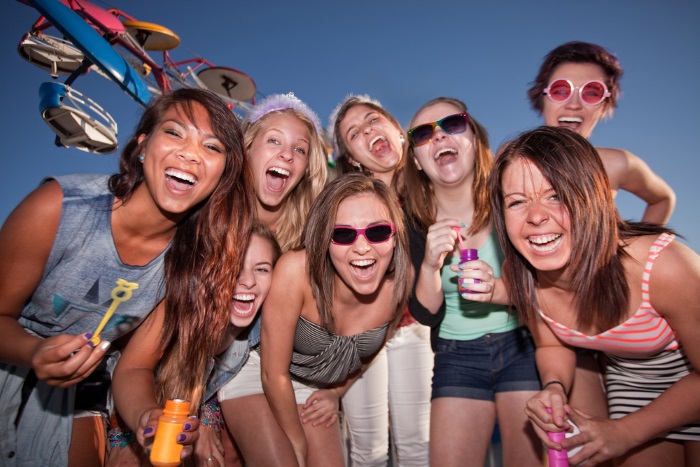 One awesome thing Australia has going compared to the rest of the world is the amount of theme parks. Whilst the majority of them are based in the Gold Coast in Queensland Australia, there are also Wet n' Wild in Sydney, and other smaller theme parks in other cities like Adelaide, Perth, Darwin and Melbourne. If you're from outside of Australia and have never been to the Gold Coast, I highly suggest you go. It's a great experience and so much fun!
11. Sunday afternoon beers and wine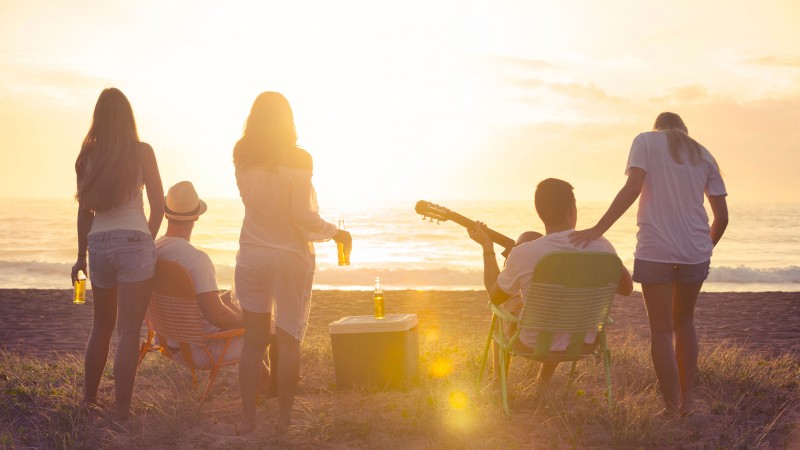 Whilst you just don't have to drink beer and wine on Sunday afternoons, it represents the way we live in Australia. Sunday afternoons are a great times to sit back, chill, get the BBQ sizzling (Shrimp on the barbie!) and hang with your mates. Maybe go to the beach. Maybe head to a pub in Newtown. Or better yet, do both. Do everything 🙂
12. Cook together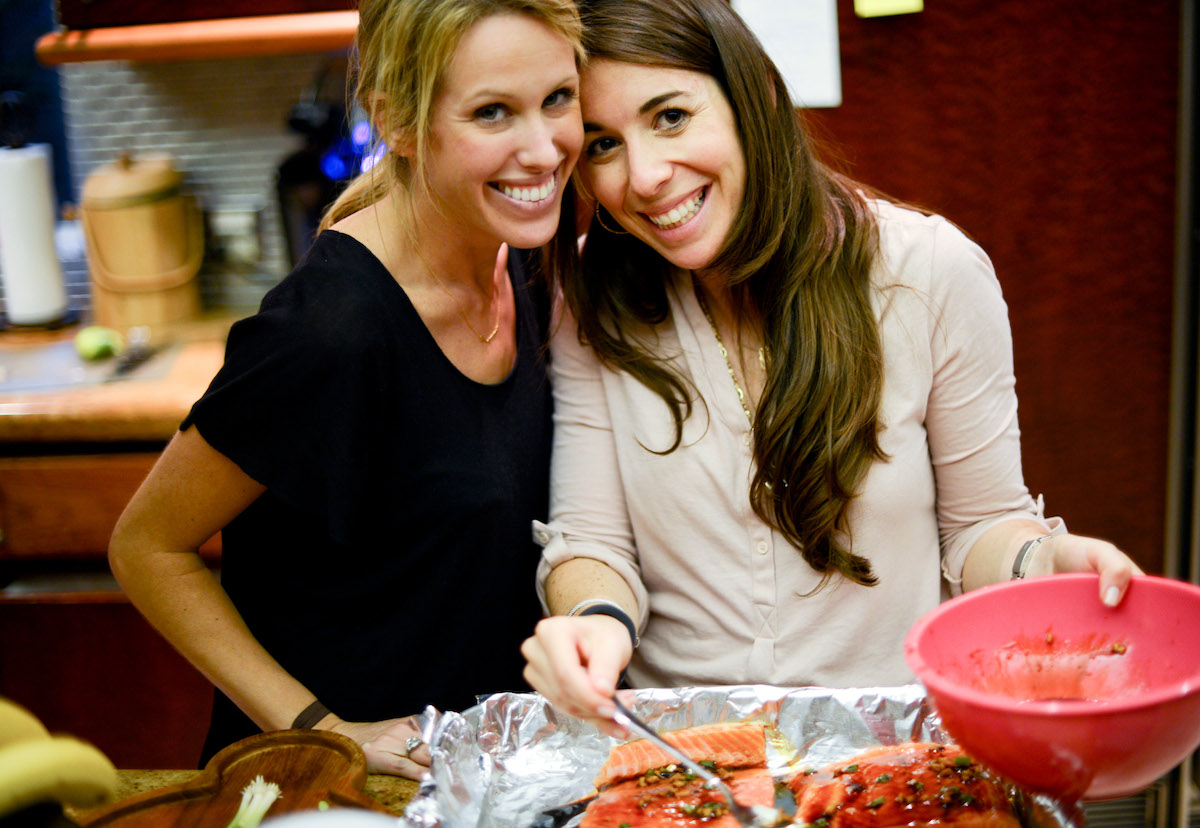 Cooking with your flatmates can be lots of fun, and very hilarious. Bake a tray of muffins. Heat some pasta. Use the BBQ that sits in your wardrobe and get some steaks going. I've cooked many times with flatmates and it can be a great time, even if you fail in your cooking endeavors 😉
13. Play sport and get fit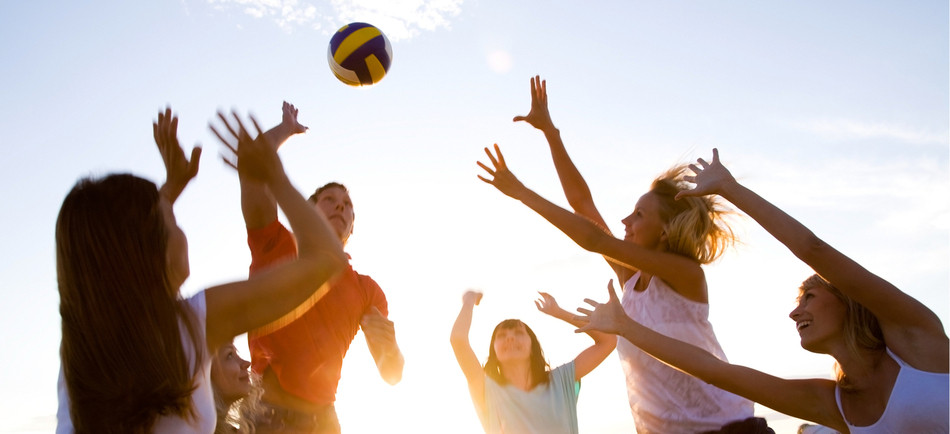 Summer is a great time to show off that summer body (even if you don't have one like me). With perfect temperatures and beaming sun, head to the beach and set up a volley ball net. Grab some mates and play a big game of touch footy. Go for a run along the beach sidewalk (maybe even impress the ladies).
14. Movie Marathons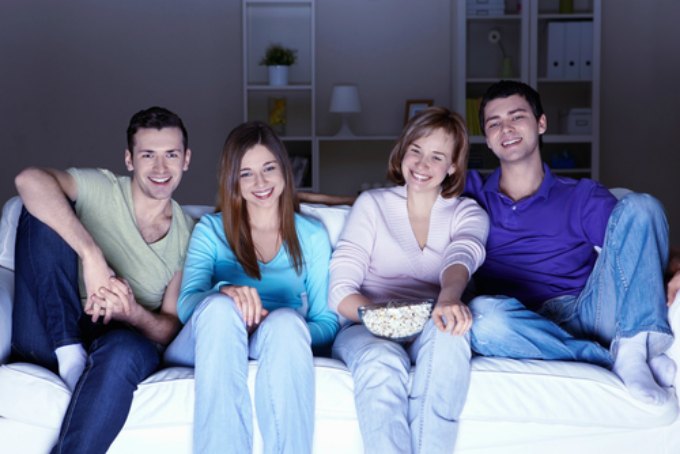 Movie Marathons rock! Sometimes summer can be hectic and you love going out, but what about when you just sometimes want to veg out and relax? There are many great things you can do to relax, but movie marathons are great to spend quality time watching the sequel of Harry Potter for the 4th time. I mean, why not, right?
15. Have a water balloon fight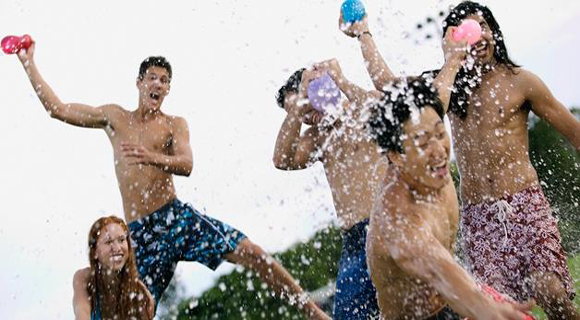 Now, I'm not promoting violence, but hey, it's water balloons, and I challenge for you to fight 😉
What will you do this summer? Let us know 🙂