The ability to have access to numerous online rental listings at our fingertips can provide us with many great options and flexibility to find somewhere to live or find a flatmate. However, just like anything you do across the internet, there are dangers involved and it happens with renting, known as rental scams.
When it comes to rental scams, online rental listings are the perfect hunting ground. In particular, if you're new to the scene for finding potential places to rent, scammers will know through applications exactly who has rented before and who hasn't.
You don't have to be scared off the internet. Rent scammers are also prevalent offline as well. Here are 9 ways to avoid rental scammers to ensure not being scammed.
1. Meet the landlord in person
If you aren't able to meet the landlord in person, that's an immediate red flag. If the landlord is overseas, then that's definitely a red flag. The personal meeting with the landlord will help you suss out any potential con artists and impressions of the landlord.
There are many out-of-town landlords which are perfectly legitimate, but cutting through the cracks to find these legitimate landlords can be difficult. A strong recommendation would be to pay a small fee for a local landlord management company. It will lead to dramatically reducing any chances of fraud, as well as a personalised service to cover all the other issues when it comes to renting.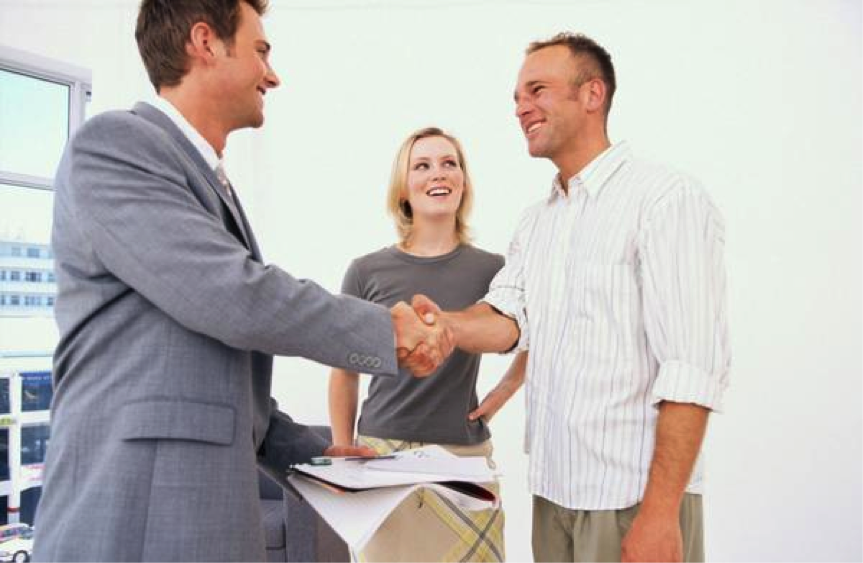 2. Renting sight-unseen increases chances of fraud
It's understandable if you are moving to live interstate, or even overseas, but not seeing the place in person can also lead to potential issues. The organisation SCAMwatch, run by the ACCC advises renters: "A drive by is not enough. With these types of scams, the property may genuinely exist, but it is owned by someone else." If you press this point, it may prevent the scammer from pursuing you.
The issues may not always directly be related to rental scam financially. There may be other parts of the apartment that aren't lived up to the initial apartment description. This has caught many renters and flatmates off guard and can lead to stressful and unnecessary situations.
3. Do not ever pay with cash
Never, ever, pay a landlord cash for anything. This is specifically applicable for securing a deposit, bond or first month's rent. Paying cash in Australia is a highly unlikely situation, but does happen in many countries around the world. Legitimate landlords will usually accept cashier's cheques or now frequently in recent times, wire transfers. However, first choice is cashier's cheque.
If a landlord is staying anonymous and only accepts cheques, then do not go ahead. Report to the police and the website SCAMwatch if possible.
4. Speaking with the current tenants
Most likely if you are looking for a place to rent, the landlords will show you a space where the tenants are already living in. If you have an opportunity to talk to the tenants, we strongly recommend you do it. Why? Tenants will provide honest feedback on their experience with the relationship with the landlord and the apartment, as well as dis-spell any potential misinformation which may be provided by the landlord and even an agent.
5. Demand a written lease in person
A tenant is required to sign a written lease. In some situations, landlords give tenants a copy of the lease unsigned and ask for a signature once viewing the terms. Problems may arise when the landlord never sends a copy of the fully executed lease. How do you know? Most of the time you don't. However, the tenant and the landlord should always sign in a physical presence.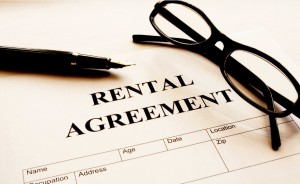 6. Do your research
One aspect of research to undertake is market rates. Depending on your location, if market rates are high and you are seeing deals which are far below market rent, it's something you should be wary of. Another piece of research to undertake is viewing more details about the apartment on listing sites, (such as flatmate.com), and how the ad is displayed online. Avoid places where there is watermark text images on the advertisement, and any really-low quality photos. Take note of the details as well. If there is a street address, look up more info on google.
7. Be aware of high-pressure sales tactics
This avoidance speaks for itself, and most people out in the market are smart enough to know when they receiving a "hard sell". Be wary of any landlords who are "selling the dream", or portraying the apartment space to do with a compassionate or appeal to charity. At the end of the day, an apartment is an apartment.
8. Avoiding sub-leasing
Sub-leasing can be a tricky game, and extremely risky, especially when it comes to situations where difficult situations occur. When they do happen, who is responsible? Who is insured? If you are serious about taking over a lease as a tenant, you should work with the landlord to conclude the current leasing agreement and sign a new lease directly to you.
Final Note
While we have listed the most critical issues for avoiding any potential rental scammers, we advise you to check SCAMwatch for further advice and assistance. We hope you never experience any scam situations. Live happily 🙂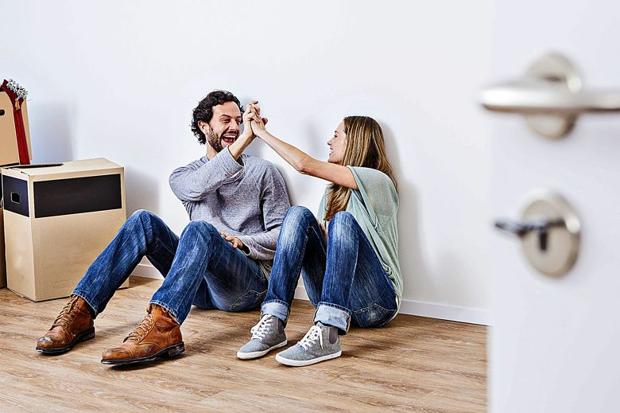 Have you ever experienced a rental scam that's not on this list? We want to know about it. Please let us know in the comment section below. 
(Head Image Source: Meld Magazine)